I've been a decorator for a while and have learned quite a bit. My tastes have evolved, but there are certain things that are just GOOD. And they will always be good. (Eames chairs, Cherner chairs, Saarinen tables, George Smith sofas)
Eames Molded Plastic Rocker version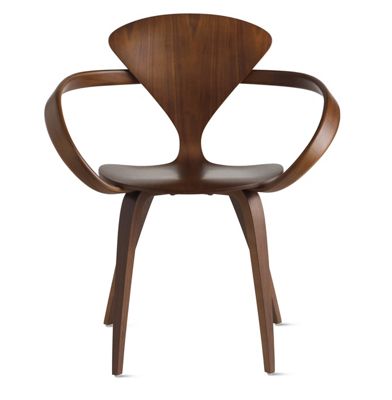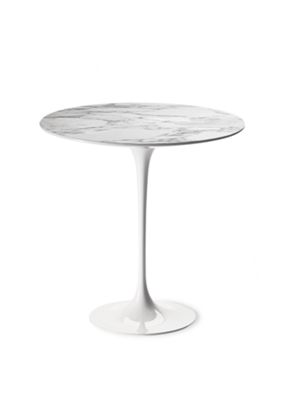 Like fashion, there will always be exciting trends and of-the-moment looks, but there are certain things that are just GOOD. Classics. (The LBD, a great trench, black) There will always be black.
In all design, there will always be the paradigm: classic modern shapes, classic traditional shapes and a slew of interpretations in between.
That's what makes this fun!
So I am left pondering my few favorite classics.
I covet a Burberry trench.
I can't afford said trench. Over the years, I've purchased at least one trench a year at one price point or another. At this point, I could have a Burberry or two.
However, that is not how I look at it when I spot a stylish and more earthly priced trench at Club Monaco, or H & M, for that matter.
At last I get to my point.
Would Eero Sarrinen mind if I purchased a knock off tulip based table?
I doubt it.
Does it make me less chic that I own a "cozy chair" from white on white as opposed to the Womb chair?
What do you all think? It's a mean, tight purse string world out there.
I seek out bargains for a living. Sometimes I pat myself on the back. Sometimes I hear myself saying, "I really got what I paid for."
The more I see, the more I know what is worth the splurge and what gets bang for the buck. It's a delicate dance.