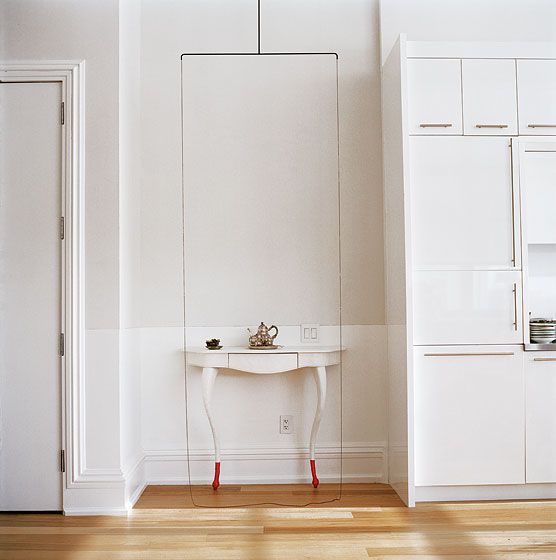 Christopher Chiappa hand carved this console as well as the moldings and the two-toned paint and plaster job. I want to meet this artist & exhibition designer. I mean, he's designed shows for Hella Jongerius? (Just got her book, Misfit).
Take me to your LI City loft, please.
Plus he has the Marcel Wanders rope chair. How does that chair work everywhere? Everywhere.
This is a Mark Cunningham designed bedroom in a Hudson Valley home.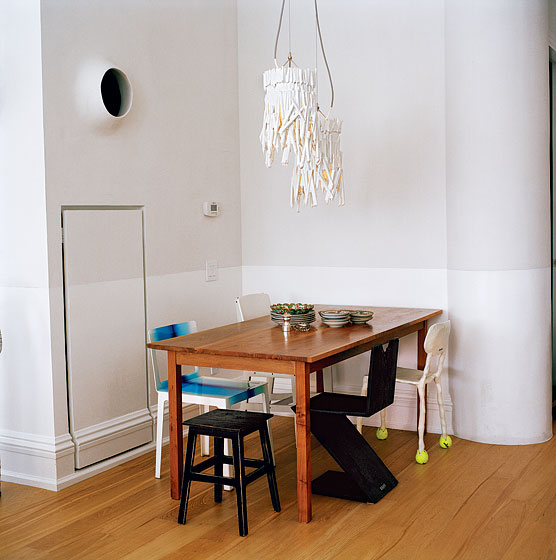 He designed that crazy hole. It's an air vent that he built up with styrofoam and plaster to create a creepy but cool portal.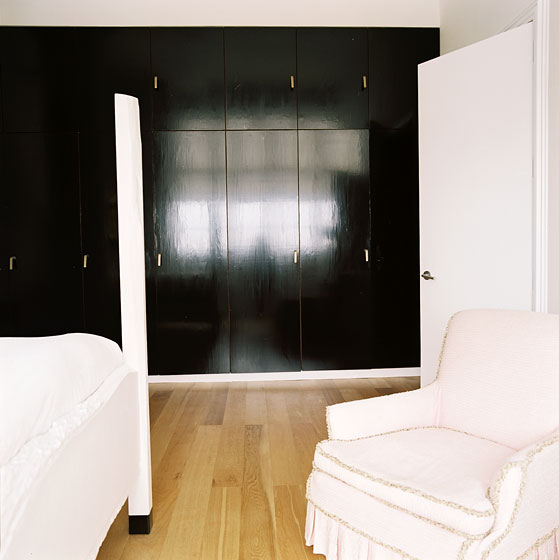 This image really spoke to me more literally as residential designer. Something to apply to real projects. It's the black lacquer, of course. It's also the charm of an antique chair passed down from the resident's grandmother mixed with modern lines and a serene (and stark) palette. Those closet doors are just so damn cool.